Clean Better With Cold – Contact Professionals
Cleaning With Dry Ice
Universal Dry Ice Blasting is blasting the end-turn windings on a horizontal hydroelectric generator. Dry ice blasting is perfect for cleaning Gas and Steam Turbine Discs, Rotor, Case, Blades, Generator Stator, and Windings.
Blast Cleaning Contractors – Ready to Help
Dry ice blasting is available worldwide from many professional companies. Although the cost of travel increases with distance, much of the time, it is worth more for elaborate specialized projects. However, the best blaster may already be in your area.
That is not to say that dry ice blast cleaning in inexperienced hands may be dangerous. Still, it could be worth purchasing or renting blast cleaning equipment for easier jobs such as on-site use cleaning tar off construction equipment. Some rental companies will provide training and on-site supervisors to ensure the equipment works in the best manner.
More important, some detailed blast work may take years of experience to master without damage to power plants, medical, pharmaceutical, or electrical equipment.
In conclusion, with the advantages of dry ice blast cleaning, the prudent approach is to check with more than one company and consider asking for references. If your competitor is happy with their results, it is most likely you will be too.
Professional Companies Offering Blasting Services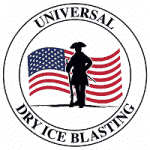 Service to Hydroelectric Power, Steam and Gas Turbine, Switchgear, and HRSG Units.
Dry ice blasting contract services, machine sales, and rentals. Serving the industrial, commercial, and restoration marketplace throughout the US.
Authorized Distributor for
ICEsonic and Phoenix Unlimited
We are a Texas-based industrial cleaning for the Gulf Region.
Serving Michigan, Ohio, Indiana, and Chicago metro areas.
Service – Rentals – Sales
(734) 765-9685
At Enviro-Blast, we offer full-service dry ice blasting to a number of different industries.
586 756-4570
Warren, MI 48091
We are an eco-friendly industrial services company that specializes in cleaning and maintaining heavy industrial equipment and machinery. Our commercial dry ice blasting equipment is available to rent when you need it
ACT Dry Ice Services
Practical innovative solutions
Professional Companies Offering Blasting Services
Main Office
100 Cloniger Drive
Thomasville
North Carolina, 27360
Tel (336) 476-9274 Ex 2
E-Mail:
Web dunnservice.com
Serving Metro-Detroit, Southeastern Michigan, and Northern Ohio.
Shur Clean USA aspires to be the industry leader in dry ice blasting and industrial cleaning services; known for quality, safety, value, and integrity.
Wickens Dry Ice Blasting Inc.
Serving Canada
We proudly serve aerospace, defense, automotive, food & beverage, energy, pharmaceutical, chemical, asphalt, concrete, and industrial cannabis and hemp for a wide variety of projects.
Los Angeles, CA
Jason Whipple
(619)559-6836
CMC Dry Ice provides expert cleaning, restoration, and surface preparation throughout the Eastern United States as well as dry ice.
(980) 565-5224
www.cmcdryice.com
PRECISION ICEBLAST CORP.
Repair, refurbish, or replace all Phoenix equipment.
Dry ice blasting contract services, machine sales, and rentals. Serving throughout the US. Call 803-831-1746
Visit www.dryiceblastingusa.com/

Professional Companies Offering Blasters
DRY ICE BLASTING
Our ASCO dry ice cleaning technology is a safe and effective method for cleaning machines and surfaces. Our industrial know-how ranges from the plastics, rubber, and automotive industries to foundries and many other applications.
ASCO CARBON DIOXIDE INC.
Orange Park, FL 32073
+1 904 374 9590 /+1 877 633 0996 (toll free)

www.ascoco2.com
Dry Ice Blast Cleaning Equipment
Worldwide Sales & Service
Professional Dry Ice Blaster
You can use average shop air.
The future of cleaning is here.
HIGHLY AFFORDABLE DRY ICE BLASTERS
864 316-0889 or 864 463-4354
https://icesonic-america.com/
Havdigevej 14
6700 Esbjerg
Denmark
Phone: +45 6966 3060
Web site: https://polartech.dk/
email:
The new generation of Dry Ice Blasting machines. Our machines are connected directly to liquid CO2.

Sutton-Garten Co.
Dry Ice Blast and Production equipment available.
RENT-LEASE-SALES
World's Largest Rental Inventory
Stephen Telofski, Manager
732-447-5759